Made in Germany
Made in Germany
We believe in innovation.
Since 1925, we manufacture bicycle lighting - it all began with a handful of workers and the production of "cat eyes". In the 90s, we launched the LUMOTEC series, followed by the TOPLIGHT series, the invention of the automatic standlight, IQ technology, daytime running LEDs, LineTec and BrakeTec… we now have broken the 100 Lux barrier for dynamo headlights and offer new e-bike solutions - in short: We believe in innovation and produce originals (that are subsequently often imitated). All that we do with more than 200 employees in Meinerzhagen: Made in Germany.
We are tooling manufacturers.
We engineer each element ourselves and build the tools to do so. Injection moulds that are used in our more than 30 moulding machines: Each part originates from its own mould. Many of them weigh tons. More than a thousand of them are stored at our factory. An "iron" capital that makes us independent and unique - and that ensures our ability to supply for many years.
We are trendsetters.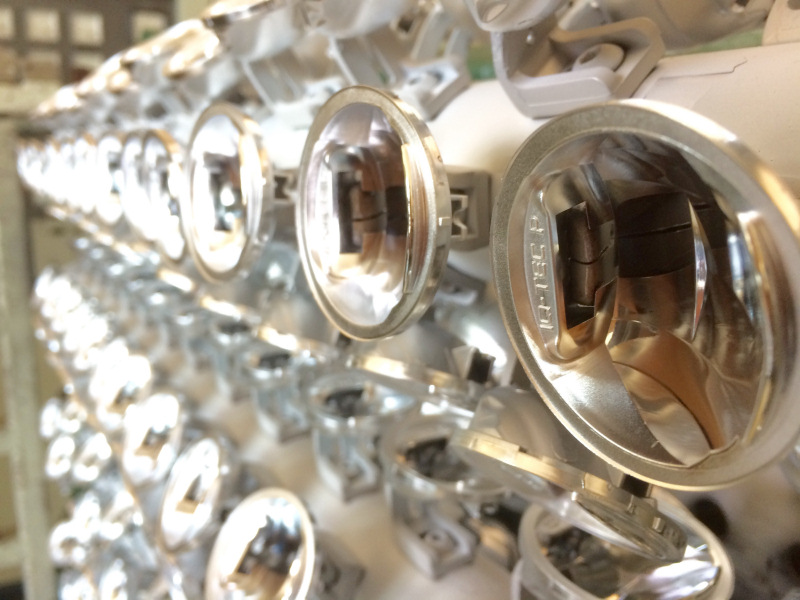 The light source is a tiny LED. Only a reflector turns this point of light into a purposefully targeted light field. To give the light its precise direction, many calculations, measurements and prototype experiments are required. It takes many months for a new "light design" to enter mass production. We then take our blank reflectors and vacuum-metallise them with an immeasurably thin mirror surface made of aluminium.
We take everything into our hands.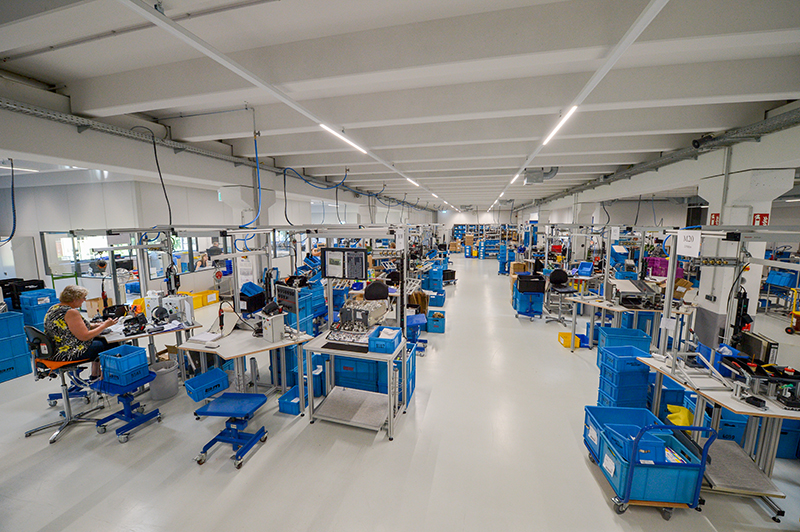 At the end of assembly all functions of every headlight or rear light are tested. It is not enough for the product to simply shine, we check light output, light field, light/dark boundary and much more. This, supported by measuring devises, is done manually by our employees. Responsible quality management is intrinsic to our claim to "Made in Germany".
We are at your service.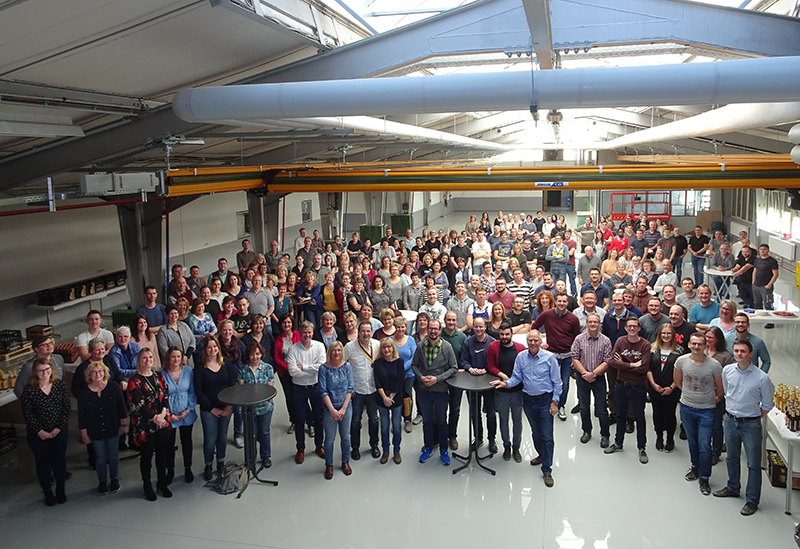 Whoever has a question regarding bicycle light may dial our number or write an e-mail. We will provide an answer - no matter if it's about tricky technicalities, particular mounting issues, regulations regarding bicycles or e-bikes or simply advice regarding our products and their functions. Each and every month, hundreds of people make use of our services - retailers as well as consumers. Being personally available simply is part of our credo: "Made in Germany".
We expand capacity.
We produce in our factory of 14,000 square meters. The building complex has been continually expanded over 50 years. When in 2016 capacity and space were again too little we were able to purchase property directly adjacent to our factory and further expand with another new building. Our capacity was increased by over 50 % by adding another 5,000 square meters for new machines and a more efficient reorganisation of our entire production process.