FYRE Scheinwerfer, Netzteil, Ladekabel
Made in Germany
FYRE
Ixon Series
30 Lux
Light at close range
Integrated lithium battery
Battery level indicator
Splash- and rainwater-proof
Approved by German road traffic regulations
High Power mode: 30 Lux (> 5 hours)
Low Power mode: 10 Lux (15 hours)
Suits Handlebar diameters from 21 to 32mm
Part no. : 195L
German SRP: 54,90 €
30 Lux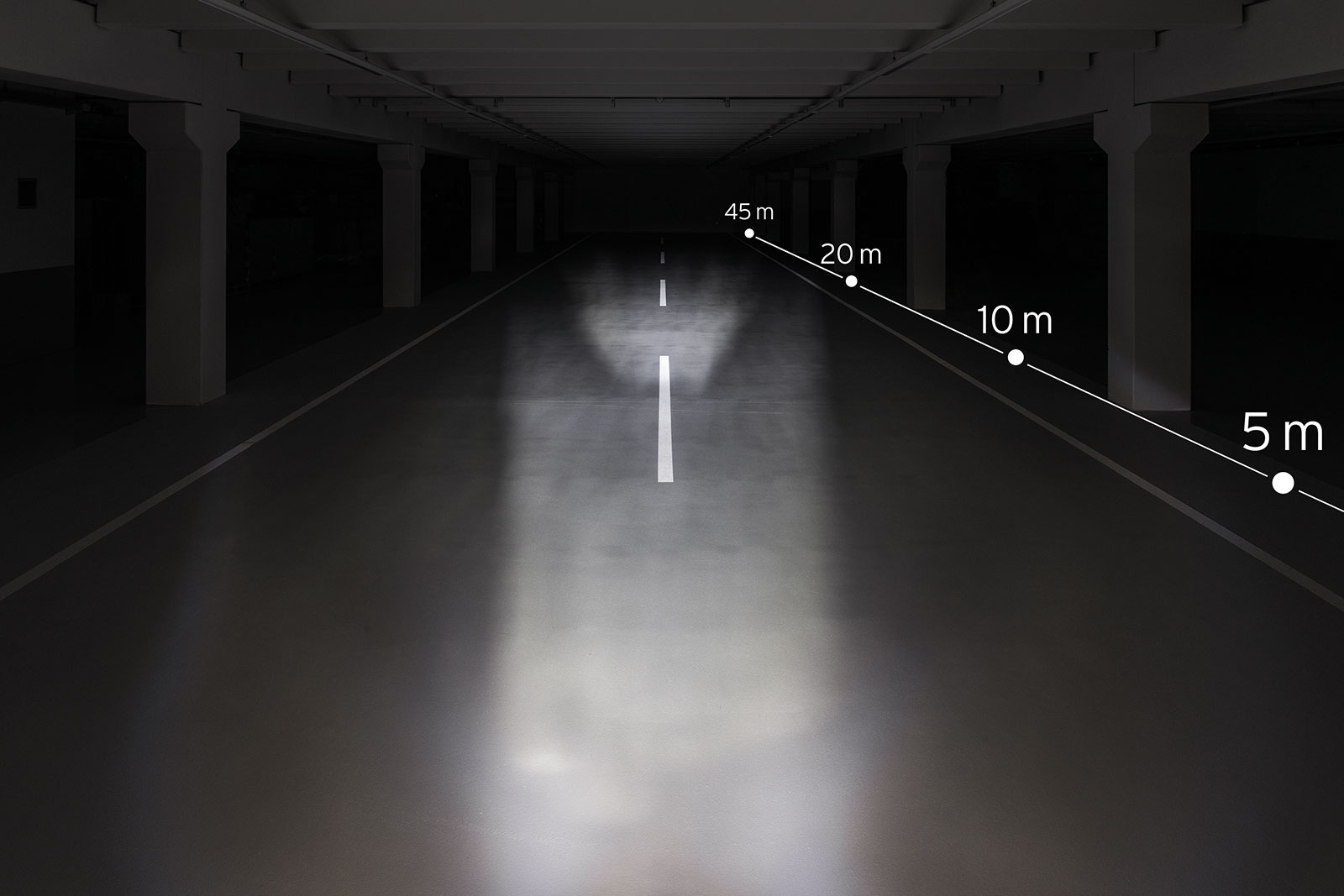 Mid-range IQ- Optics model
LED-light with IQ-technology. Close range light, good IQ-Optics beam pattern (30 Lux). Surrounding soft component offers shock protection.
Charged via micro USB port (charger and cable included). The weight is only 143g (inclusive battery and bracket). Also available as a light set with IXXI (MSRP 64,90 €).
A deciding factor for the quality of a headlight is the field of light that is created on the road. Its depth, width, intensity, homogeneity and exact light/dark boundary provide the overall picture. We show real light fields of all of our headlights.