CORE
Made in Germany
CORE
Ixon Series
50 Lux
Light at close range
Integrated lithium battery
Battery level indicator
Splash- and rainwater-proof
Approved by German road traffic regulations
High Power mode: 50 Lux (> 3 hours)
Low Power mode: 12 Lux (15 hours)
Suits Handlebar diameters from 21 to 32mm
Part no. : 180L
German SRP: 69,90 €
50 Lux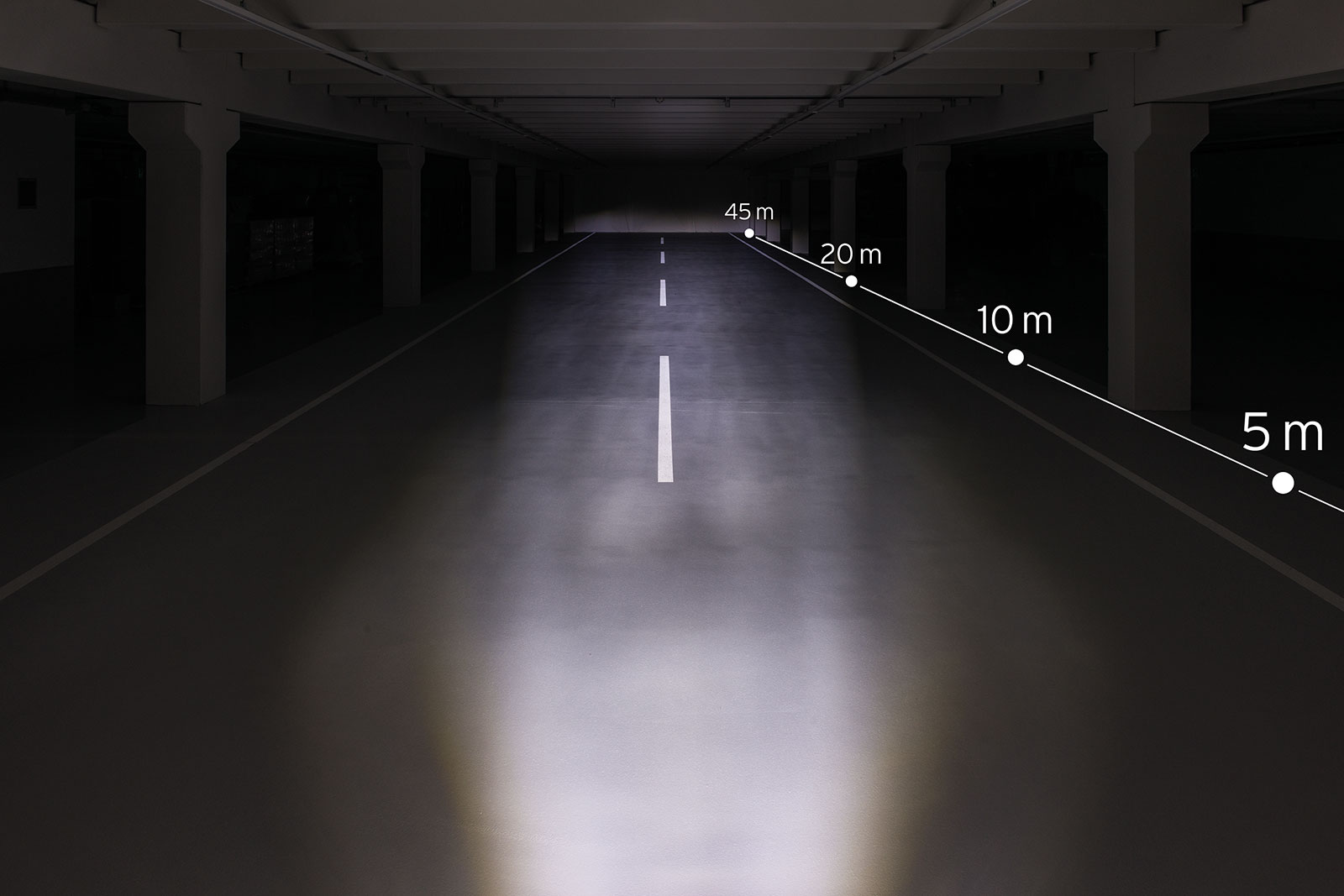 Small, yet very mobile. On and off with one simple click.
IQ2 technology. Very good and homogenous lighting of the road. Fits to handlebars 25,4-31,8mm. Surrounding soft component offers shock protection.
Charged via micro USB port (charger and cable included). The weight is only 112g (inclusive battery and bracket). Also available Also available as a light set with IXXI (MSRP 82,90 €).
A deciding factor for the quality of a headlight is the field of light that is created on the road. Its depth, width, intensity, homogeneity and exact light/dark boundary provide the overall picture. We show real light fields of all of our headlights.