IXON IQ PREMIUM
Made in Germany
IXON IQ PREMIUM
Ixon Series
80 Lux
Extensive light field
Light at close range
Battery level indicator
Splash- and rainwater-proof
Approved by German road traffic regulations
High Power mode: 80 Lux (5 hours)
Low Power mode: 15 Lux (20 hours)
Suits Handlebar diameters from 21 to 32mm
Part no. : 1922QMLA
German SRP: 99,90 €
80 Lux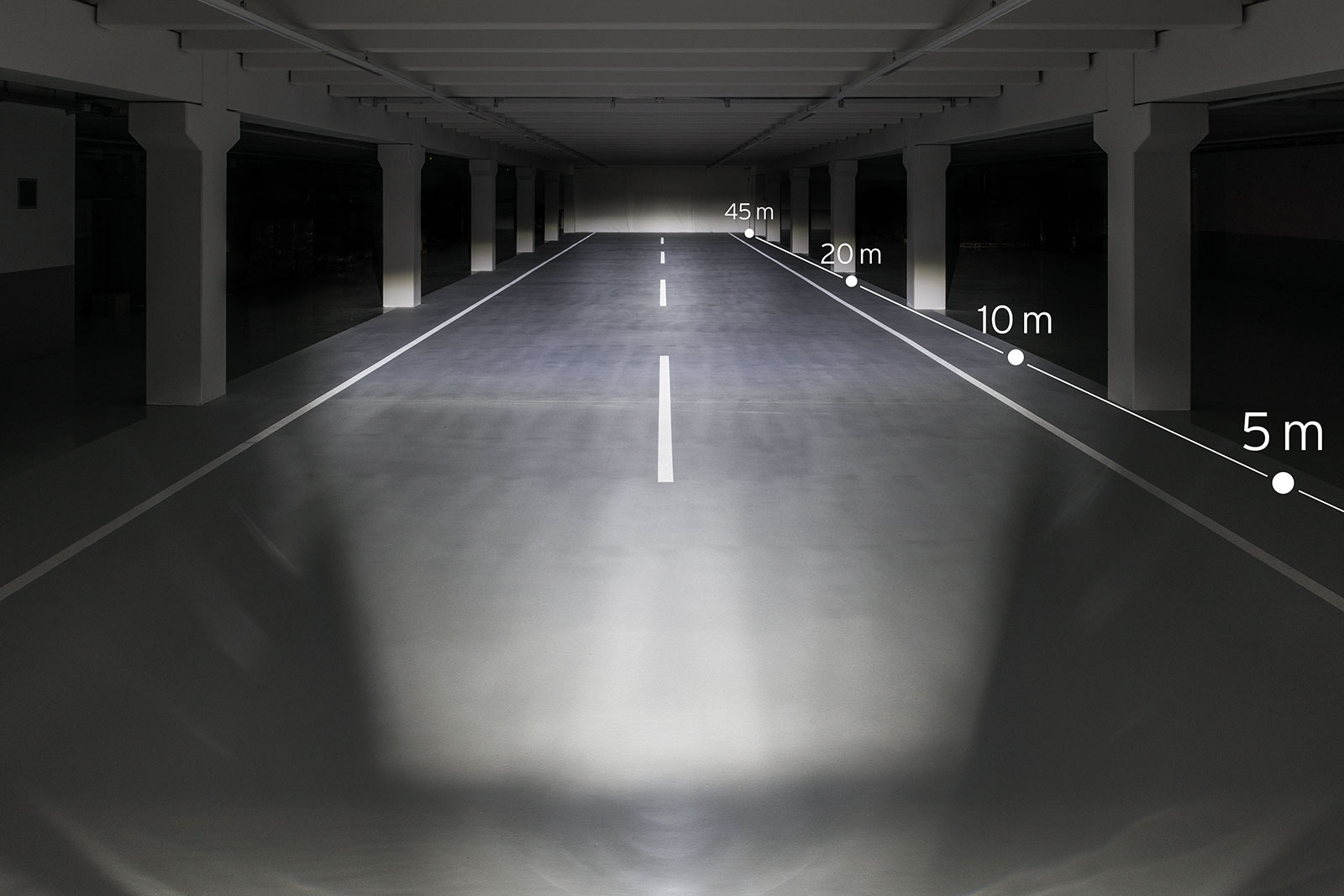 Battery-powered LED headlight with IQ technology
Premium beam pattern. In High Power mode the high output LED shines extremely bright (80 Lux) out of the IQ reflector for up to 5 hours. In low power mode, 15 Lux is achieved – for 20 hours.
Includes 4 rechargeable Ni-MH batteries, each 2100 mAh, no memory effect. Charging time is approx. 5 hours using charging unit. Power supply by 4 nonrechargeable AA batteries is possible. Easy mounting, convenient handling: The headlight can be removed from the bracket with one click. Also available as a light set with IXBACK senso (MSRP € 129,90).
A deciding factor for the quality of a headlight is the field of light that is created on the road. Its depth, width, intensity, homogeneity and exact light/dark boundary provide the overall picture. We show real light fields of all of our headlights.